WHEN LIFE NEEDS STABILITY, OR TOBY STEERING DAMPER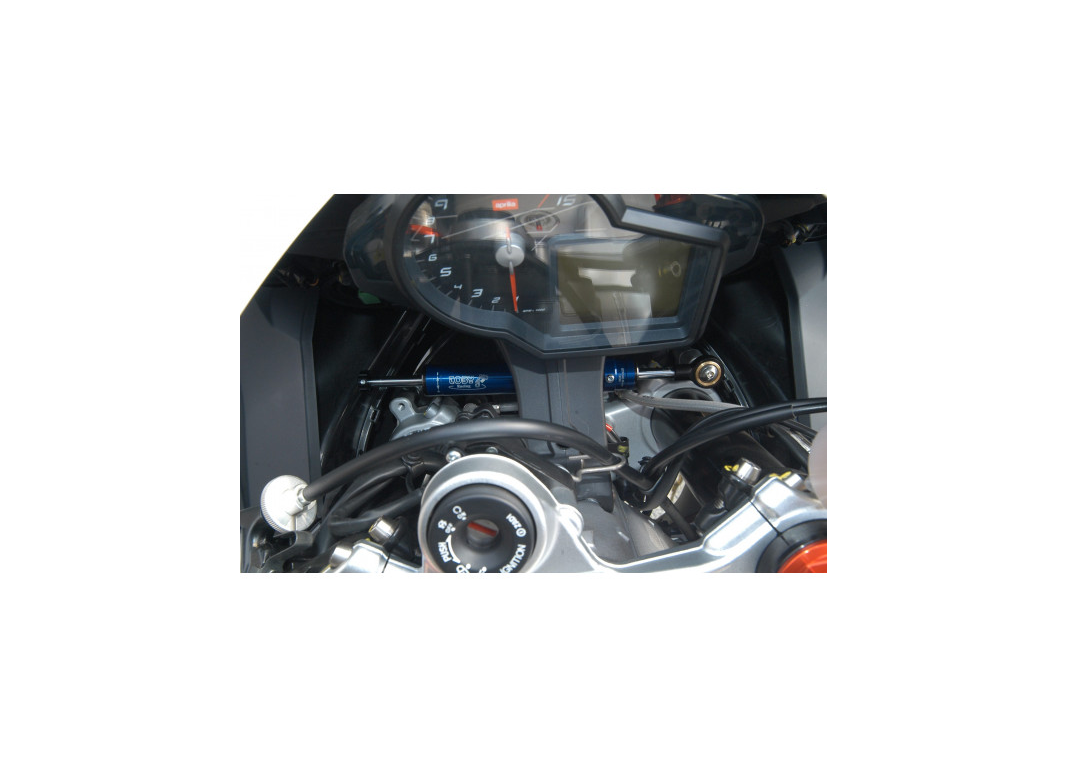 Have you ever experienced or heard the story of a popularly called "wobbler" when, while riding a motorcycle, the handlebars of a motorcycle begin to "live your life"? The reasons for this are varied, from the road surface, the condition of the motorcycle tire, the adjustment of the shock absorbers or the geometry of the motorcycle itself. To avoid having to search the internet for advice on what to do when the steering wheel is knocked out of your hands, it is possible to equip your motorcycle with a steering damper that prevents this from happening. That's why the steering damper for most modern Superbike motorcycles is already fitted as standard.
Things you should know about steering damper:
1. The steering damper is actually a small shock absorber that prevents the handlebars of the motorcycle from turning with too much force.
2. The ones included in the standard motorcycle kit are usually intended for normal use on the street, trying to ride sportily and may require more aggression. That's why all aftermarket steering dampers have adjustable hardness so they can be adapted to the specific rider and purpose.
3. If the steering damper has not been used before, it is recommended to increase its stiffness gradually at the beginning. Let there be no situation where it seems that the motorcycle cannot be pasteurized. Unless there is a desire to overturn, it is absolutely not necessary to change the damping adjustment while driving (personal experience).
4. The damper can be installed on almost any motorcycle - in case it is not provided from the factory, the damper set must have appropriate fasteners.
5. We recommend and choose good and tested products ourselves, because if there is a situation where the dumper will not do its job, or on the contrary - will be stuck - the consequences can be very unpleasant.
We use and offer our customers Swedish Ohlins and Belgian Toby products. Both brands have proven themselves in practice, and we can provide original spare parts and service for both brands.
In Same Category
Related by Tags
Comments
Leave your comment