SFRT Moto Serviss offers motorcycle maintenance and repair work, starting from a simple oil or tire change, to motorcycle rebuilds, or preparation for racing purposes.
Being active motorcyclists ourselves - we fully understand the importance of a well-prepared motorcycle both in everyday life and in motorsports. We use only the highest quality materials and spare parts that have been tested for many years. Besides standart services- SFRT Moto Service is the place where it is possible to reassemble tures on carbon rims, perform computer diagnostics and interval setting on BMW motorcycles, receive a honest opinion and evaluation of your future motorcycle in pre-purchase inspection and many more.
At SFRT Moto Service, all maintenance and repair work is performed in accordance with the requirements of the motorcycle manufacturer, taking full responsibility for the quality of the work performed. We make an estimate of the price of each work and repair work before starting the work, using the standard hours recommendation specified by the motorcycle manufacturer, for the performance of the specific work.
Service Price List
Motorcycle maintenance and repair: 60.00 Eur / Hour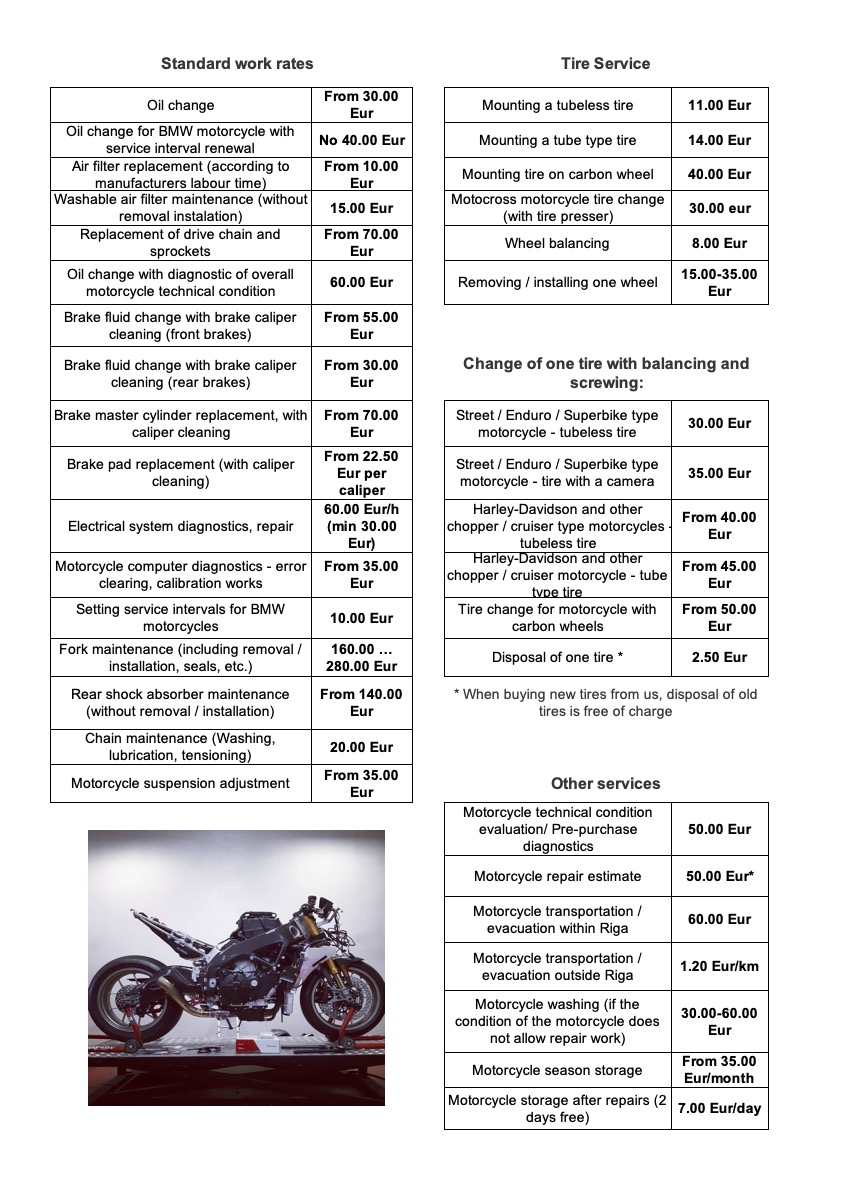 * when performing repair works in SFRT Motorsports service, estimation free of charge.
All prices include VAT 21%
Maintenance Price List For PITBIKE Motorcycles