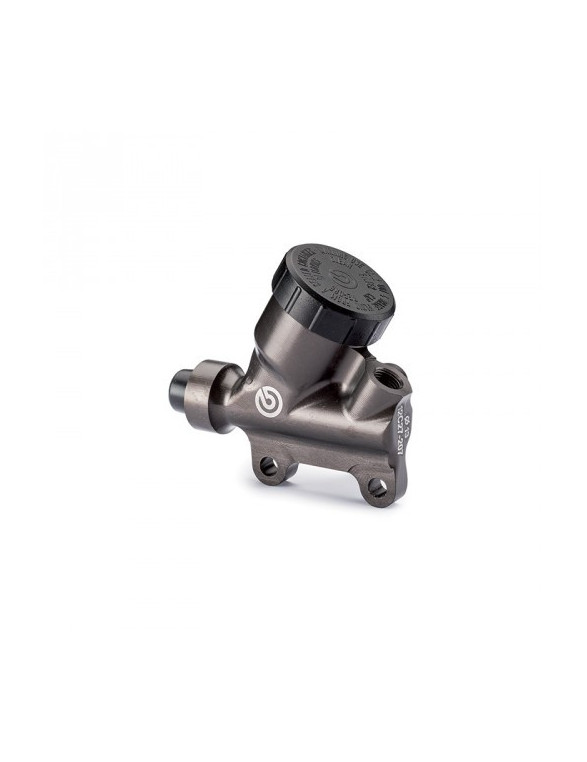  
Brembo rear brake master cylinder with integrated reservoir XA52130
TECHNICAL FEATURES
Billet aluminium
Ø Piston 13mm
Surface protection     Hard anodized
Weight (gr) 112
Racing
XA52130
Designed for the Racing world, this brake master cylinder has a machined billet aluminium alloy body. This machining, which uses sophisticated numerically controlled equipment, provides maximum lightweight values thanks to optimum machining tolerances and a higher general product quality, both intrinsically and aesthetically.
This model has a built in reservoir and uses a 13 mm diameter piston.
There is a laser machined Brembo logo on the brake master cylinder.
This Component is designed and manufactured to be used exclusively in racing competitions and, therefore, the product shall be installed  through specific adaptors not included in the packaging of the component and by highly qualified and competent professionals working in the "racing" field. Please contact our distributor for any further clarification.
16 other products in the same category: